Aptuit provides pharmaceutical research and development services. The business is headquartered in Connecticut in the United States with one of its major centers of operations located in Verona, Italy. In order to simplify its IT infra-structure while rationalizing the number of vendors, Aptuit decided to explore new business models focused around Cloud services. The objective was to analyze all the IT investments for the branch offices and headquarters - a total of 800 users.
Initially, the main business driver was to retake control of the services that were being outsourced and reduce management costs without increasing staff. Aptuit's IT structure was based on a large number of physical servers spread across different locations and a few other services that were managed in-house through ISP's datacenter in Texas. The virtual workloads were based on a VMware solution but lacked any orchestration system or automation. The management efforts required were not optimized efficiently to meet Aptuit's growing business needs. The housing contract was also very costly and the change management procedures were complex and slow.
The Solution
Aptuit chose 4WARD, a leading Microsoft Gold partner in Italy, to manage and implement the migration. 4WARD was tasked with the implementation of the System Center Configuration Manager architecture, the workload migration of Mail and Lync 2010 from On-premises to Office356, the migration of the Sharepoint farms (12 servers) from an in-house datacenter on a physical architecture to Azure (IaaS), and the implementation of the Virtual LoadMaster™ load balancing system for all farm services on Azure.
"The migration to Microsoft Azure with Kemp's Virtual Loadmaster has allowed us to maintain a first class user experience," comments Renato Fusaro, Head of the Global Infrastructure Team at Aptuit. He adds, "Right from the outset of the migration, we have always been able to rely on high access availability to our applications, such as email or Sharepoint, even if we were having server problems. For the nature of our business, it is key to be able to respond to our customers in real time without any delays."
High availability and disaster recovery are key factors for consideration when planning application deployments. This is especially true when it comes to hybrid cloud implementation, since this architecture brings about unique challenges for delivering optimized performance and availability. Kemp's Virtual LoadMaster for Azure, optimized to run natively inside of the Azure cloud, delivers full Layer 4-7 load balancing and application delivery services for Azure hosted workloads and ensures the continuity of service across cloud boundaries. By providing the same core features available in private cloud, the challenges that exist when considering moving applications into a hybrid deployment are greatly reduced. This enabled Aptuit to continue to deliver services to their customers in a seamless and efficient way.
"Microsoft's innovative Azure platform combined with Kemp's Virtual Loadmaster has always been able to deliver native application load balancing, security, and networking capabilities during and post migration," comments Christian Parmigiani, Executive VP at 4Ward. "At the same time, Kemp's Virtual LoadMaster greatly enhances and complements these features by delivering true Layer 7 application delivery and consolidated security services. Kemp offers the most flexible and highly competitive load balancing solution on the market today, and the fact that LoadMaster is optimized to work seamlessly with Azure makes the combined product offering very interesting for us as a partner."
The ROI
The implementation of Microsoft Azure integrated with Kemp's virtual LoadMaster™ has brought about significant savings for Aptuit. This, along with the Microsoft fast track funding program, meant that the implementation costs were recovered within the same fiscal year. The entire project was completed in six months. The migration to hybrid cloud services helped ensure a fast ROI for the company and required minimal effort to bring the management of certain strategic workloads in-house. This has helped to keep costs down and to give the company the most current productivity tools, as well as increasing performance and improving SLAs.
Virtual LoadMaster™ for Azure
A steadily increasing number of Kemp's customers build their business and critical services on Azure because of its flexible nature and the fact that it enables them to quickly deploy, scale, and manage applications across a global network of reliable Microsoft managed data centers. Kemp's ability to augment the native security and availability features included with Azure provides a higher level of protection and confidence in the resilience of these deployments.
The Customer

Aptuit LLC provides the most complete set of integrated early discovery to mid phase drug development services in the pharmaceutical industry, including Drug Design & Discovery, API Development and Manufacture, Solid State Chemistry, CMC, and Preclinical and IND enabling GLP/GMP programs. Fully integrated drug discovery and development services are available from a single site at The Aptuit Center for Drug Discovery & Development in Verona, Italy. The company maintains resources around the world, with facilities in the US, UK and Italy. Aptuit LLC is partnered with Welsh, Carson, Anderson & Stowe, one of the world's leading private equity investors. http://www.aptuit.com
The Partner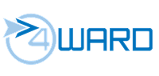 4WARD upholds a firm commitment towards medium sized and enterprise organizations with a positioning as a true Business Partner, making their customer needs their own and delivering innovative solutions to achieve a tangible return on investment. 4WARD strongly believes that technology is a competitive business tool and not technology for technology's sake. Since 2002, the company has been delivering high quality and up-to-date services to its customer base and is constantly exploring ways for improvement. The team of more than 50 experts split between Milan, Bolzano and Verona are passionately driven by their work and constantly engaged with the customer, leading to a strong relationship of trust. 4WARD strives constantly to identify and implement the best solutions to ensure excellent results that create real value for their customers' businesses.
4WARD has been a Microsoft partner since 2002 and a Gold partner for Datacenters, Cloud Platform, Communications, Content & Collaboration and Cloud Productivity. http://www.4ward.it/en
---
Kemp Technologies is a leading provider of load balancer software with over 25,000 deployments for enterprises and organizations that demand highly available, scalable and secure e-commerce, web and collaboration applications with the best price-to-performance advantages. Kemp empowers customers to rapidly scale their operations by delivering applications with Layer 4-7 high availability, optimized performance and secure access – while offering users platform flexibility across hardware, software and cloud ADC solutions. http://www.kemptechnologies.com