Since 2000 Kemp has offered an unmatched mix of Must Have Load Balancing features at an affordable price without sacrificing performance.
All Kemp Load Balancers feature:
Layer 4 and Layer 7 Load Balancing and Layer 7(or Cookie) Persistence
SSL Offload/SSL Acceleration
Application Health Checking
Adaptive (Server Resource) Load Balancing
Content Switching
Application Acceleration: HTTP Caching, Compression IPS Security
The Kemp virtual appliance offers the same functionality/features as our hardware appliance
---
Kemp Load Balancing is approved by Microsoft and optimized for Load Balancing Microsoft Workloads. Kemp Load Balancers come with deployment guides for Exchange & Lync
​Kemp Technologies Load Master Load Balancers fully support Microsoft's key solutions and are "Approved" by Microsoft. Kemp's Loadmaster's come with configuration templates to easily install and optimize traffic for Microsoft workloads including: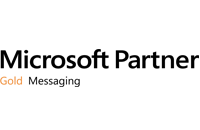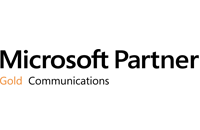 Kemp Load Balancers support:
Exchange 2007
Exchange 2010
Exchange 2013
Lync 2010
Lync 2013
Sharepoint
Remote Desktop Services/WTS
Watch our Microsoft MVP Videos
---
Kemp Virtual Load Balancing Support More Hypervisors!
Kemp Technologies is able to deliver its virtual load balancer solutions thanks to its Virtual LoadMaster (VLM) that leverages all the positive aspects of our hardware load balancers Kemp Technologies Virtual load Balancers run on VMware, Hyper-V, Xen and Virtual Box.
Free Trial. No Obligation​
Try a Virtual Load Balancer Now
---
Kemp's Software Load Balancing
The Kemp ADC Operating system (LMOS) is optimized to operate natively on any HP, Cisco UCS, Dell, HP and Fujitsu x86 servers! This optimization allows the Kemp LoadMaster Load Balancer to leverage the underlying engineered hardware and networking capabilities to deliver high performance application delivery for critical appliances. Bare metal operation enables maximum performance on key metrics such as L7 throughput, SSL TPS and connection concurrency in high transaction environments.
Try a Bare Metal Load Balancer Now
---
​Kemp Load Balancing Provides a Replacement for Microsoft TMG ForeFront
When Microsoft decided to end of life its ForeFront TMG product Kemp released its Edge Security pack rolling some critical TMG features into its Load Balancers including:
End point authentication for pre auth
Persistent Logging and Reporting for User Logging
Single Sign On across Virtual Services
LDAP authentication from the LoadMaster to the Active Directory
Watch Our Load Balancer - Edge Security Video
---
Kemp Supports your Load Balancing Efforts With Superb Customer Support​
We have been helping customers with load balancing for 13 years. We enjoy what we do. Our engineers enjoy what they do. We take pride in customer supporting our customers and their load balancer needs. Here is what customers have recently said:
"Great People to Work With"
John B. Delaware
"Fast and useful support"
Nick Z. Oregon
"Great and quick support"
Thomas K. Texas