Automating Virtualized Application Delivery to enable Service Agility in Software-Defined Data Centers
VMware vRealize® Orchestrator™ is designed to create powerful and robust workflows that accelerate process automation and management in software-defined data centers.
Kemp's LoadMaster™ Plug-in for vRealize Orchestrator (vRO) enables seamless integration of Kemp's LoadMaster products into the VMware orchestration framework. This allows for automated provisioning and management of load balancing and other application delivery services.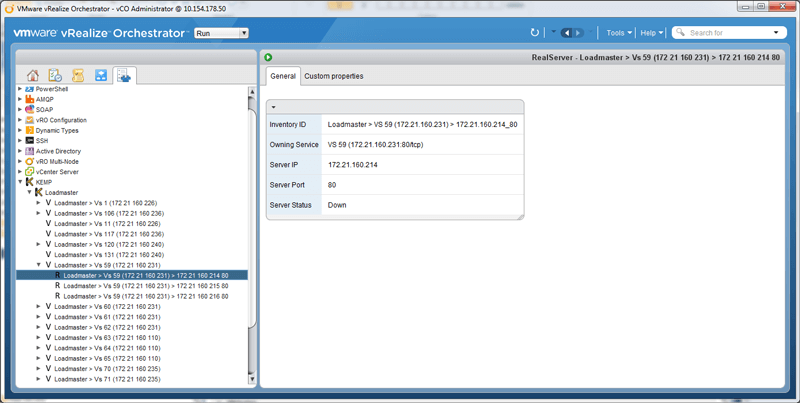 The ability to programmatically publish services via pre-defined workflows and dynamically scale them based upon real time events means that applications can be launched to market quicker and adapt to customer needs faster. With support for issuing workflows across any platform (hardware, virtual, cloud, bare metal), requirements can be met in heterogeneous environments. Virtual Infrastructure (VI) administrators can also contribute to operational cost savings and reduction in error rate by automating repeatable tasks.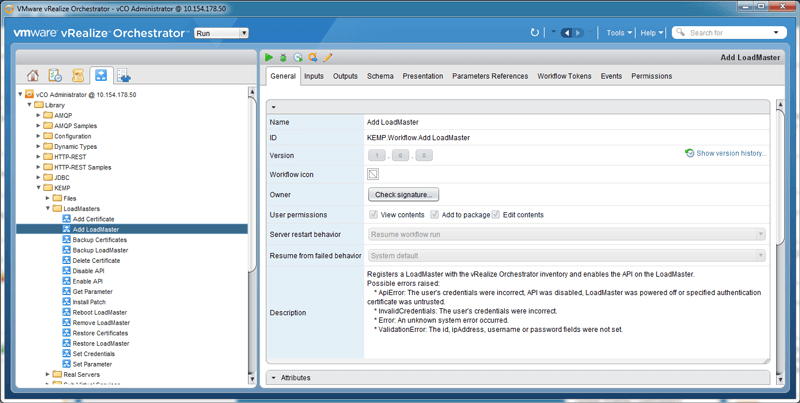 Agile application delivery is key to a flexible, elastic and fluid IT-as-a-Service models. Kemp's visionary software-based L4-7 application delivery technology combined with VMware's comprehensive vRealize suite enables organizations to unify their application management experience with higher levels of efficiency.