VMware is continuing to transform IT with cutting edge virtualization and cloud technologies that help companies drive efficiency, streamline operations and become more agile. Over 500,000 customers and 55,000 partners benefit from leveraging VMware technologies including:
VMware Horizon (with View) - Delivers virtualized and remote desktops and applications through a unified and comprehensive platform
vSphere - Serves as VMware's core virtualization product enabling substantial data center savings and opportunities to reduce resource waste
vCenter Operations Management Suite - Increases operational efficiency with integrated performance, capacity and configuration management giving Virtual Infrastructure admins enhanced visibility
vCloud Suite - Enables customers to build and manage highly scalable and responsive private cloud infrastructures that support automated operations and application provisioning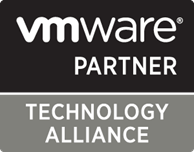 Highly tuned virtualized private cloud environments built with VMware's technologies are used by organizations of all sizes when infrastructure and application flexibility, scalability and efficiency are critical to the success of their business. Application delivery technology and intelligent global data center distribution are key enablers for these environments and VMware's offerings. Kemp Technologies is a VMware Elite Technology Alliance Partner and was one of the first vendors to develop a virtualized load balancer with support to natively operate on vSphere. Kemp continues to develop load balancing solutions that integrate with and complement VMware's portfolio.