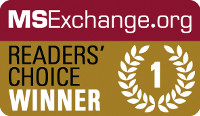 Load balancing Exchange 2013 is extremely easy with LoadMaster, a Microsoft Certified and customer tested solution for delivering highly available and resilient Exchange services. To simplify deployment, KEMP LoadMaster includes load balancing templates that are preconfigured with tested and optimized settings for Exchange 2013 applications and services. The Exchange 2013 services supported by LoadMaster include
Outlook Web App
Exchange Admin Center (EAC)
Outlook Anywhere
Offline Address Book (OAB)
Exchange ActiveSync (EAS)
Exchange Web Services (EWS)
Autodiscover service
Mailbox Replication Proxy Service
Outlook clients
IMAP
SMTP
Namespace Optimization
Exchange services may optionally be delivered on a single virtual IP address (VIP) and namespace with content switching used to deliver traffic to the optimal Exchange host to service the request. This approach simplifies the configuration of the Exchange address space with the load balancer automatically redirecting based on the service type and performing the service specific health checks on the back-end servers.
Enhanced Security
LoadMaster offers pre-authentication and single sign-on for Exchange services allowing the decommissioning of Microsoft Threat Management Gateway (TMG) deployments. The Edge Security Pack (ESP) also includes customizable authentication forms and integration with two-factor authentication. TMG is no longer offered by Microsoft and mainstream support ceased in April 2015.
The Application Firewall Pack for LoadMaster provides application level protection for Exchange services via a daily updated list of Exchange optimized rules. Using a web application firewall for Exchange no only offers protection against external attacks but can also be used as a data leakage protection (DLP) tool.