Since 2000, KEMP load balancers have offered an unmatched mix of must-have features at an affordable price without sacrificing performance.
Learn more with these KEMP Resources
With KEMP Load Balancers You Have Flexible Deployment Options
Over 40,000 customers worldwide use KEMP Load Balancers.
KEMP Load Balancers feature:
Layer 4 and Layer 7 Load Balancing and Cookie Persistence
SSL Offload/SSL Acceleration
Application Acceleration: HTTP Caching, Compression & IPS Security
WAF - Web Application Firewall
Application Health Checking
Adaptive (Server Resource) Load Balancing
Content Switching
KEMP load balancers are optimized and certified for Microsoft workloads. Easy-to-use deployment guides are available for both Exchange and Skype for Business.
​All our LoadMasters fully support Microsoft's key solutions and are Microsoft certified. KEMP's technical support staff have many years of experience configuring and supporting load balancing for Microsoft applications. KEMP Loadmaster's come with configuration templates to easily install and optimize traffic for Microsoft workloads.
Read more about KEMP Load Balancers for: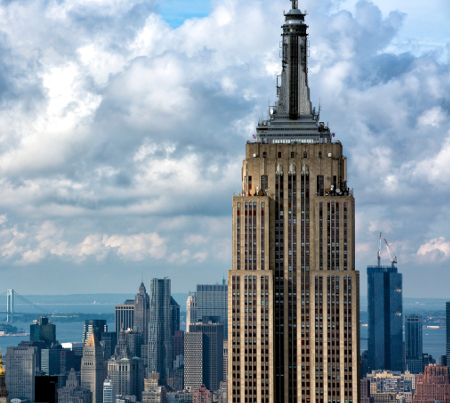 KEMP is headquartered in NYC with offices and partners around the world. See our office locations and partner directory
Why Buy a KEMP Technologies Load Balancer?
​Easy to Configure, Deploy and Manage. Backed by Fantastic Technical Support
Our products are easy to deploy, use and scale. Period. In a Zendesk support survey KEMP has a 99% satisfaction rate.
Ready for the Cloud
KEMP pioneered virtual load balancers and continues to lead the way with broad hypervisor support and unique cloud products.
More Throughput and SSL for Your Buck!
KEMP LoadMaster leads the industry with the best throughput and SSL TPS per $
Platform Ubiquity
KEMP LoadMaster supports more platforms: hardware, virtual, cloud or bare metal on HP, Dell, Cisco, Fujitsu and Oracle.
Easy to Try
KEMP offers free fully supported trials of all our ADC's. Try a hardware, virtual, cloud or bare metal load balancer.
KEMP Load Balancers Provide Edge Security & End Point Authentication
A Microsoft TMG replacement in every load balancer!
When Microsoft decided to end-of-life its ForeFront TMG product, KEMP released its Edge Security Pack, which rolled some critical TMG features into its load balancers, including:
End Point Authentication for Pre-Auth
Persistent Logging and Reporting for User Logging
Single Sign On (SSO) across Virtual Services
LDAP authentication from the LoadMaster to the Active Directory
KEMP technical support is offered at a number of levels to match your business requirements
​And it's superb.
KEMP's support team includes Microsoft Exchange, Skype for Business, SharePoint and VMware certified professionals in addition too general networking and high availability experts. We have been helping customers with load balancing for 15 years. Our engineers enjoy what they do. We take pride in supporting our customers and your load balancer needs.
With over 40,000 clients worldwide, KEMP's support expertise covers a wide range of design configurations and system complexities. Our engineers are here to make sure you get the most value from your LoadMaster and have any questions answered correctly and efficiently.
KEMP offers the following value added support services:
KEMP Virtual Load Balancers Support More Hypervisors!
KEMP virtual load balancer have all the same features as our hardware load balancers.
KEMP Technologies delivers an industry leading balance of performance and cost on its virtual LoadMaster (VLM) line of load balancers. Our virtual load balancers have the same feature set as our hardware load balancers and run on a wide variety of hypervisors including: VMware, Hyper-V, Xen and Oracle Virtual Box.
We offer a number of different virtual load balancer models with throughputs starting at 200Mbps and going up to 10Gbps.
Compare KEMP to F5 and Citrix
See detailed hardware and virtual load balancer comparisons for full feature list comparison.
When comparing load balancers it is important to understand what features are "standard" and what features are considered "add-ons." All KEMP Load Balancers come with:
Compression/Caching
IPv6
Intrusion Prevention / Detection (IPS/IDS)
Edge Security Pack (ESP) (KEMP's Microsoft TMG replacement)
WAF - Web Application Firewall
Clustering capabilities for scalability and resilience as standard
The features above are included standard whereas the F5 Big-IP LTM and Citrix Netscaler provide these features only with their "Better" or "Enterprise" & "Platinum" License Editions.
The KEMP Load Balancer & ADC Resources Library
Check out the KEMP library for extensive technical information for all your Load Balancing needs.