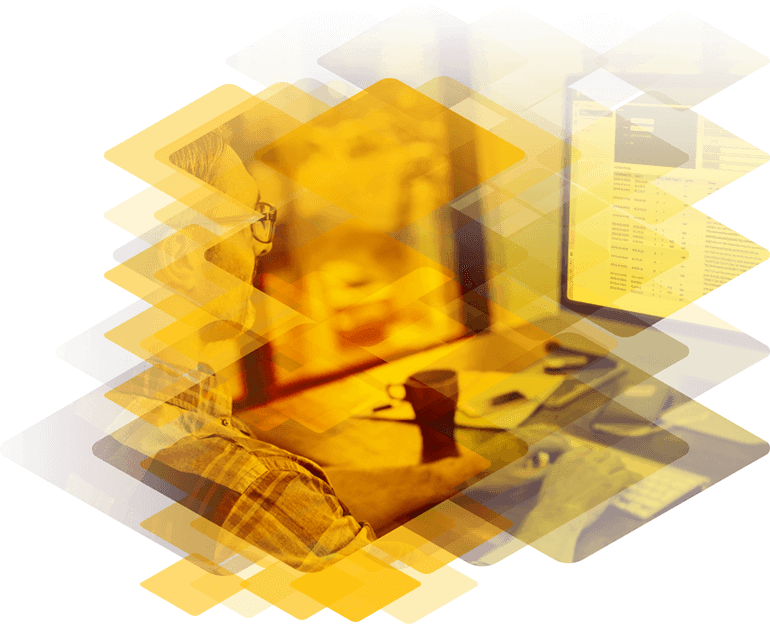 Application Delivery Fabric for Cloud Service Providers
Scalable Application Delivery in the Cloud
Load Balancing is a key component in any cloud delivery model to enable providers with the scalability and resilience needed to support their business. Kemp's application delivery framework gives cloud service providers a way to cost effectively and efficiently offer load balancing and advanced application delivery in their cloud services portfolio.
With Kemp, Cloud providers can deliver scalable, secure, resilient and feature rich Application Delivery Controller (ADC) instances to support customer applications without having to invest up front in licenses or hardware platforms.
Cloud Migration With KEMP Application Delivery Fabric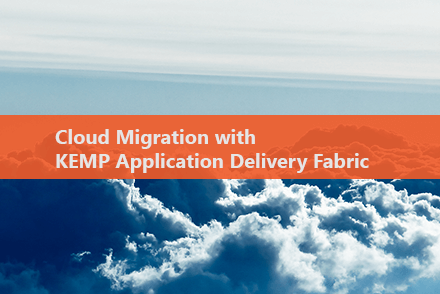 Always Right-sized with Consumption Based Licensing
Traditional load balancing solutions are based on perpetual licenses that are inflexible and often are tied to the vendor's expensive hardware solutions. In contrast, Kemp offer metered licensing (MELA) that is based on measured throughput and billed monthly. With a metered license, cloud providers can deploy as many instances as required, at any scale and pay monthly in arrears. This approach frees providers from restrictive licensing and up-front investment with a simple monthly charge.
Metered Licensing Solution Brief
Scale with your Customers
Trying to plan demand in a cloud environment can be challenging, especially when there is no visibility on the customers traffic patterns. A metered licensing approach removes this restriction as load balancing capacity is always available to the customer. If a customer has a spike in demand, additional cloud resources can be assigned to scale up or scale out. Being able to scale in this way ensures that customers can meet their business requirements and also drives usage of cloud platform resources rather than expensive dedicated load balancer platforms.
See how an Application Delivery Fabric enables ASOS to scale on-demand and provide multi-region application resilience
Leverage Existing Resources
Using dedicated hardware platforms for Load Balancing is becoming less and less cost effective as commodity hardware and scaling techniques such as clustering are more than capable of supporting large workloads. For a cloud service provider, moving from dedicated appliances to virtualized appliances makes maximum use of existing resources, offers flexibility in deployment and breaks the link between service delivery capability and physical appliance resources. Load balancer instances in a metered environment exist in the cloud platform and can be monitored, maintained and measured with existing cloud tools along with Kemp 360 Central.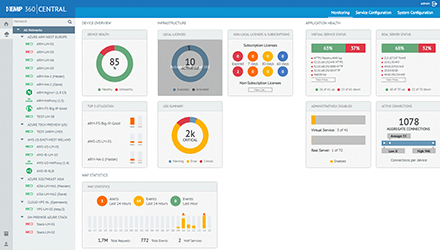 Proven Technology
More than 100,000 global deployments
The underlying load balancing technology from Kemp has been proven over many years in thousands of deployments with a wide range of application scenarios. Not only is this experience gained from traditional appliances but also from being a leading solution in two of the largest cloud marketplaces and from being the first ADC vendor to offer virtualized appliances across multiple hypervisor platforms.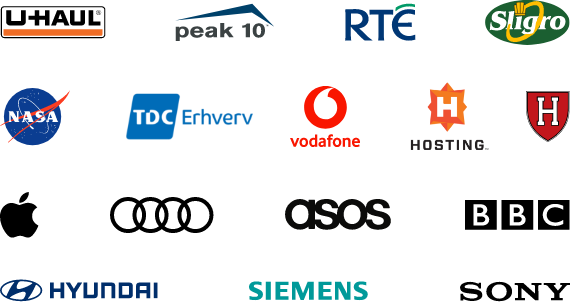 Kemp 360 | Vision
How predictive analysis prevents service outages
Preventing outages with predictive analysis
Being able to identify and resolve an issue before it develops into a problem that impacts the application is key to maintaining application availability and meeting SLAs. Kemp 360 Vision is a proactive monitoring and remediation service that ensures the availability and performance of the application delivery fabric. Standard monitoring APM and NPM tools only provide a rear view mirror approach to identifying application and network related problems. Kemp 360 Vision identifies emerging issues and by using a combination of machine and human analysis provides preemptive remediation.
Automate for Efficiency and Consistency
Kemp LoadMaster includes a RESTful API to simplify the lifecycle management of ADC instances including deployment, configuration management and scaling. This API is consistent across all platforms and when combined with the operational capabilities of Kemp 360 Central, offers a single point of control for all instances under management from a single, consistent point.