Who is Adopting Hybrid Cloud?
The hybrid cloud has taken off in the enterprise. Gartner has estimated that the global cloud market will grow to $250 billion by 2017, with half of the world's enterprises deploying a hybrid cloud architecture. A November 2014 Dimensional Research survey found that 77 percent of IT professionals planned to deploy multiple clouds within the next 12 months, while a February 2015 RightScale survey of more than a thousand customers and non-customers found that 82 percent of respondents currently had a hybrid cloud strategy.
Achieving Hybrid Cloud Success with Application Delivery Controllers
Hybrid cloud is an ideal architecture for many enterprise business needs, allowing organizations to deploy and scale new applications and services in the public cloud almost instantly at low cost, while keeping other applications, application components or information in the private cloud or enterprise datacenter for privacy, security, performance or strategic reasons.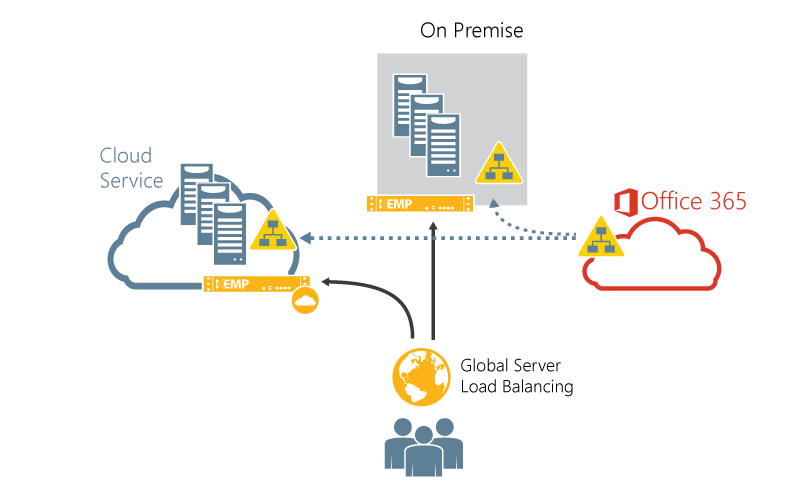 fig 1. Hybrid Cloud Topology
A hybrid cloud can be configured many different ways, and take advantage of any of the three major types of public cloud services--Software as a Service (SaaS), Platform as a Service (PaaS), Infrastructure as a Service (IaaS).