WHAT IS THE 4TH INDUSTRIAL REVOLUTION, HOW DOES IT RELATE TO INVISIBLE TECHNOLOGY, AND WHY IS IT IMPORTANT TO KEMP?
For those of you who actually paid attention to history lessons at school (I didn't :/), you might have learned about the Industrial Revolutions. These were events driven by technology that changed the very fabric of society – mostly for the better! In many countries, these Industrial Revolutions benefited humankind over time through increasing levels of automation – liberating entire populations from toiling on the land – leading to improved health and education.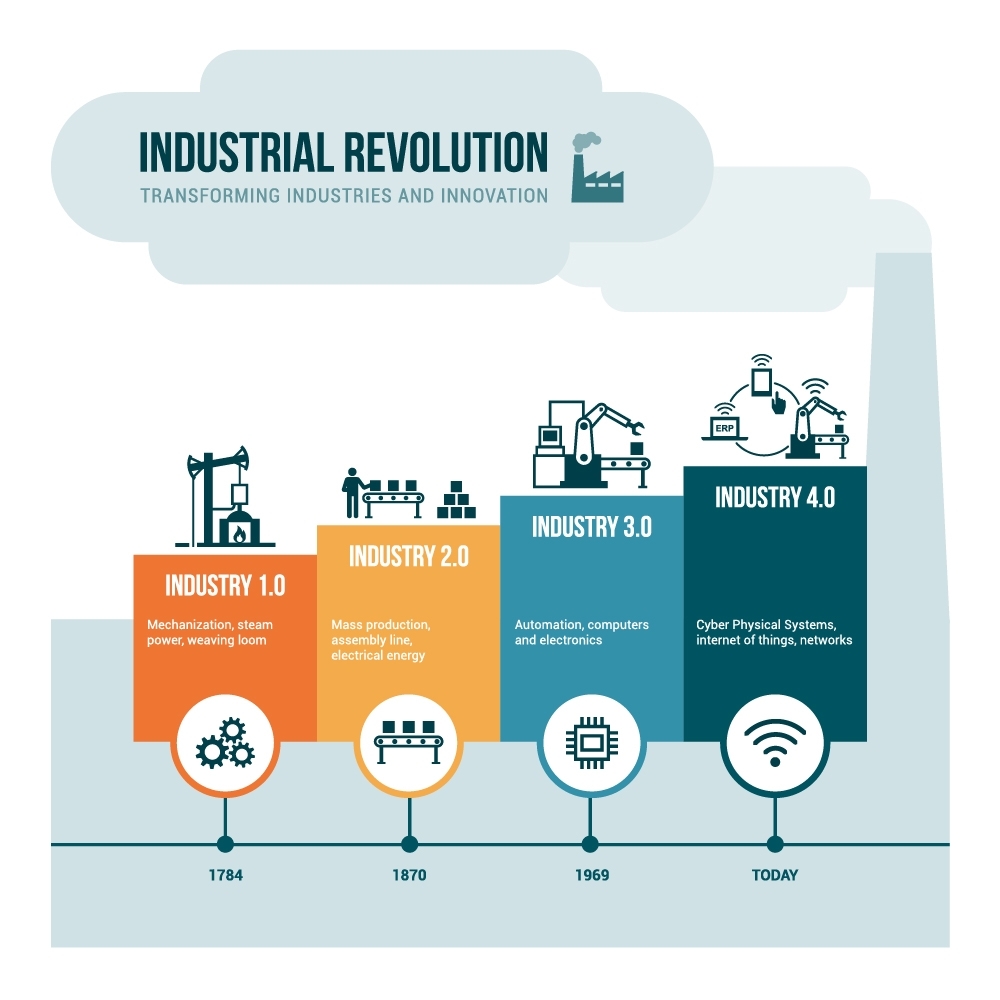 THE 4TH INDUSTRIAL REVOLUTION IS UNDERWAY
Now the 4th Industrial Revolution is underway, driven by the Softwarization of Everything, the Internet of Things – a chatty world in which literally everything is generating data and is interconnected.
The lines between the physical and digital worlds become increasingly blurred creating endless possibilities . . . . . as well as technological and human challenges. The economic and environmental benefits though are huge, leading to new SaaS-based business models, even for things in the physical world such as Ride/Car sharing. Economically this approach should lead to improved allocation of the world's limited resources, and consumers getting better value by paying for only what they use.
So what does this really mean for companies providing products and services, such as Kemp?
Historically companies derived their revenue by selling point solutions such a car, a jet engine, a welding robot or a load balancer. While product managers cared deeply about how customers used their products, they weren't necessarily focused on those customers deriving the maximum value. Take a car for example that might provide an excellent driving experience but is also sitting idle on the parking lot for 95% of the time.
As competition between vendors intensifies, product managers must put their thinking caps on and create more differentiation by leveraging new technologies and new business models to provide customers with greater overall value.
[box type="shadowyellow"]A business that previously sold jet engines, might have to transform to selling jet- propulsion by the hour. Complex interconnected global systems are required to manage usage, collect metrics, measure wear-and-tear and schedule maintenance when required in a way that does not disrupt airline flight schedules.[/box]
[box type="shadowyellow"]A company that previously sold cars, might have to transform to selling rides. Vehicles are located or hailed with an app, and charged only for what you use at the end of the journey. This not only changes the way manufacturers think about the design and maintenance of their vehicles, but a greater proposition of the value chain is now in technology to manage this.[/box]
[box type="shadowyellow"]An organization that previously sold load balancing appliances, might transform to selling application availability on a pay-as-you-go basis measured against some kind of SLA. An intelligent application delivery fabric (supervisor), delivered through the cloud, uses predictive analytics and advanced automation capabilities to self-heal impending threats to the application's Quality-of-Service (QoS), thus creating a far superior customer experience and lower operational costs.[/box]
All of these examples require smart insights, predictive analytics supported by AI, event-driven architectures, products that are always connected and act autonomously potentially through self-healing capabilities – in other words, higher levels of automation running silently in the background. Invisible technology, visible impact!