By Jason Dover, Director Technical Product Marketing, KEMP Technologies
The HP Discover event is happening this week in Vegas, and contrary to popular belief, everything that happens in Vegas doesn't necessarily need to stay in Vegas. The overwhelming theme and takeaway of this year's event seems to be that of network programmability, the importance of a software approach, and the value this combined strategy brings to businesses.
With enterprises looking to adopt increased agility, shortened time to market of application services, and cost savings, technologies such as SDN (software defined networking) and NFV (Network Functions Virtualization) appear to be keys to enabling the networks of tomorrow. While there has recently been a huge amount of "marketecture" associated with these subjects, leading technology vendors are actually now addressing practical and tangible use cases while also starting to place the technology within the reach of the typical enterprise customer.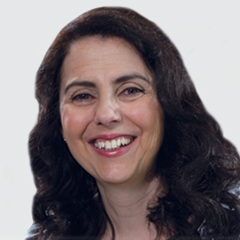 While other technologies such as storage, compute, and mobile have all seen significant advances over the last two decades, networking has been stagnant for far too long. "Networks are underutilized and require too much human and CLI intervention," said HP Chief Technologist, Networking Services, Yanick Pouffary (pictured right) at a recent session at HP Discover. She goes on to say, "we want an 'always-on' digital world and we won't get it unless we change the networks of tomorrow."
KEMP Technologies wholeheartedly shares the sentiments of Yanick's words of wisdom. In this day and age, enterprises should be moving from the current framework – where humans provide instructions to machines that then require regular, manual checks and balances from administrators – to one where humans provide instructions to a centralized entity that then provides instructions to the wider audience of machines and performs automated checks and balances. This would allow IT to move to a faster responding and pivoting ITaaS model. Combine this with the fact that customers are tired of being locked into networking solutions dependent on and intrinsically tied to proprietary, high-priced and high-maintenance silicon.
In order for technology vendors to retain relevance through this paradigm, there is significant need to move to a strategy that embraces open solutions, open standards and software centricity. SDN and NFV are both key enablers to this enlightened approach. SDN enables separation of the network control plane from the data plane making it possible for the network instruction set to live in a centralized controller. This reduces the needed level of complexity and intelligence in the physical infrastructure. NFV enables the virtualization of network functions that historically were confined to physical appliances and simplifies the process of connecting these together in service chains.
These two separate but complementary technologies make orchestration and automation simpler while facilitating a more agile network fabric to support the evolving needs of businesses and their increasing reliance on applications. The fact that these technologies are maturing, with enterprises and service providers increasing adoption, should cause vendors focused on a hardware-centric and closed approach to take pause. In contrast, it bodes well for technology vendors that own architectures as well as those that have a focus on software and virtualization.
Mobility, big data, cloud and the IoE (internet of everything) are all here to stay. By aligning with the technology vendors that are finding practical ways to apply SDN and NFV to solve real problems, businesses can prepare for the future and drive their bottom line northward.
As Yanick Pouffary so eloquently put it, "With the promise of SDN and NFV, the new networks of tomorrow will become an enabler to the businesses that are now the 'slow kids' on the block." For more information about KEMP and our partnership with HP, please visit https://kemptechnologies.com/hp-proliant. * Bethany Mayer, SVP for HP, will be speaking at the SDN Gathering – Open Tech Ireland in Dublin on the 30th of June.