The theme of application experience (AX) is key to our strategy at Kemp. Beyond just simplifying load balancing and ADC deployments on any platform, it's about providing a holistic view of a customer's application environment. We continue to back this up with flexible licensing options and world-class technical support that puts our customers in complete control of their application destiny. It's also what has made Kemp the #1 rated load balancer/ADC.
Now, we're taking end-user AX to the next level with the acquisition of Flowmon Networks, a leader in network performance monitoring and diagnostics (NPMD) and network detection and response (NDR) solutions. Acquiring Flowmon not only enables us to expand our addressable market beyond core load balancing/application delivery controller (ADC), but more importantly brings new, meaningful value propositions to our customers in the areas of network monitoring, detection and response.
Flowmon will help us to provide network-centric views that will allow us to offer more actionable insights to customers. If you couple that with layer 7 application response, plus network and application performance and anomaly detection, we can now provide customers with highly relevant context about applications, the network, and user behavior – irrespective of the environment, whether on-prem, in the cloud or across multiple clouds.
A perfect technology, culture complement
Much like Kemp, Flowmon has a long-standing history of delivering exceptional value to customers through its product offerings and customer-first approach to technical support. With more than a decade worth of networking and security product development, Flowmon joins Kemp with more than 1,200 customers and deployments in 40 different countries.
The Flowmon products, which are top-rated in the NPMD category, truly highlight the intersection of networking and security under the narrative of "NetSecOps," helping bridge the divide between networking and security operations teams. And now with Kemp, this can be extended to application teams and offer advantages to customers day-one, well in advance of any formal integration.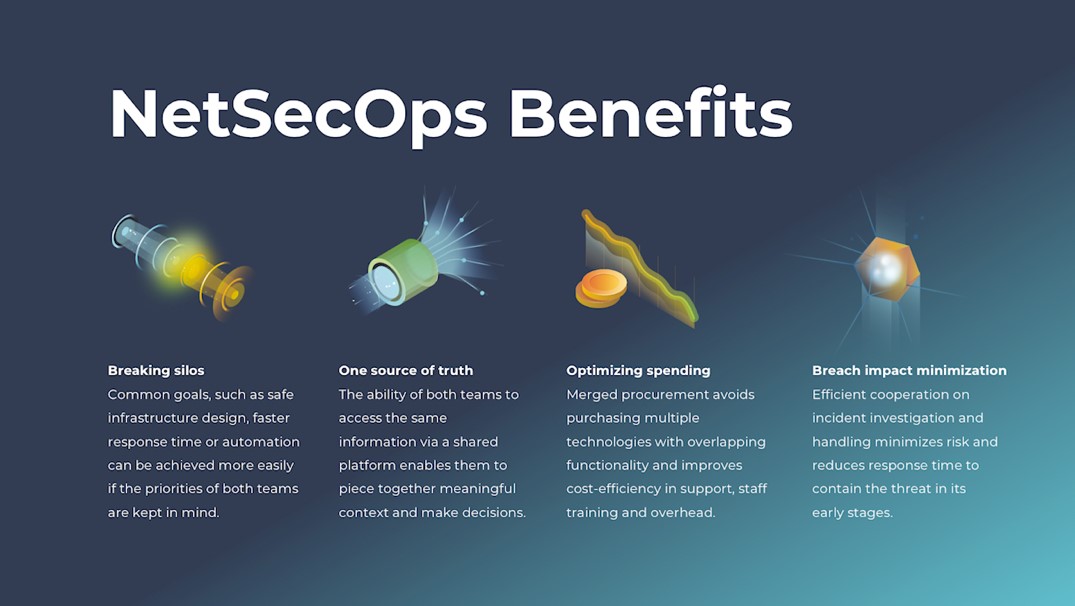 Flowmon deployments are a perfect complement to Kemp LoadMaster deployments. Kemp load balancers/ADCs, which provide high availability, security, proxy, and authentication for on-premises and cloud-hosted applications, are deployed "in the path" of the network. In contrast, Flowmon is deployed passively, or "out of path," to perform key tasks such as NetFlow/IPFIX export, packet capture, network performance monitoring, intrusion detection, and application telemetry. This means there's no conflict in the customer environment.
Very important and relevant for today's customer environments, Flowmon excels in machine learning (ML)-driven behavior analysis and anomaly detection that provides early detection of the most subtle exploits by malicious actors, well before any exfiltration or damaging event can happen to the organization. We are incredibly excited about the opportunities this will open up for our business, our customers and our AX narrative.
Go-to-market synergy
Geographically, Flowmon has an exceptionally strong presence in Central and Eastern Europe (CEE), and in Japan, they rank #2 only to Cisco in the NDR market. This combined with Kemp's Western European and US footprint will equally be complementary for the further growth of our new combined entity.
Kemp's go-to-market capabilities, geographical presence and complementary technologies were all key attributes that made bringing these two organizations together especially attractive. Flowmon CEO Jiří Tobola and his team see the vision of application experience, and this combined with Kemp's core culture is viewed as key contributors to accelerating a unified vision to provide the best solution for NetSecOps teams.
Read more from Jiri on his blog post here.
Building the future of NetSecOps
The expansion of Kemp's portfolio to include the Flowmon solutions will provide customers the ideal combination of network analysis, preemptive threat detection and workload delivery for optimal and uninterrupted user and application experience.
As we move forward with the integration, Kemp load balancing and application delivery customers will benefit from enhanced security options, while Flowmon customers will benefit from best-in-class application experience – ultimately delivered through a single pane of glass.
You can read the full press release on our website and watch a short video where I'm joined by Jiří discussing the acquisition.